COLOMBIA La Plata, (Decaffeinated), 250g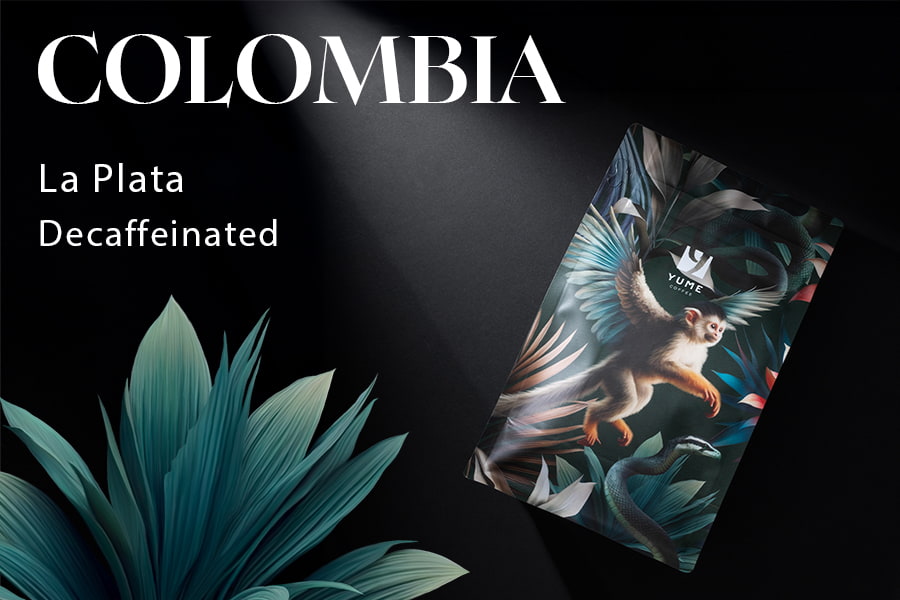 COLOMBIA La Plata, (Decaffeinated), 250g
Fresh roasted coffee

Weight: 250g
Grind size: whole beans
Roast profile: espresso
Origin: Colombia
Farm/Producer: Various smallholder farmers
Region: Huila
Altitude: 1200–2000m
Variety: Castillo, Caturra, Colombia, Tabi, Typica
Processing: E.A. DECAF/ washed
Cupping notes: sweet citrus, raisins, dark chocolate.

Take advantage of a great program dedicated to bringing the highest-quality, nonchemical- processed decaf coffees to the market. This process works by soaking green coffee in a bath of water and a solvent called ethyl acetate, which is naturally derived from fermented sugar, among other natural sources.

The solvent bonds to the salts of chlorogenic acid within the coffee, which allows for the extraction of caffeine. The coffee is removed from its bath and steamed at low pressure to ensure no traces of E.A. are left, and the finished product is almost entirely free of any but the most trivial (0.1–0.3%) caffeine content.
100% Arabica specialty coffee grown in a specific geographical zone, carefully harvested, processed, selected and freshly roasted in small batches according to it's origin and processing characteristics.
Fast countrywide delivery (Romania), usually within 1-3 working days. The shipping fee is a flat rate of 10 lei*. We also offer free shipping * for all orders starting from 1kg of roasted coffee. Cool, right?
* above conditions apply only for orders within Romania.
We're doing our best so that you can enjoy the coffees on offer. This is why each of our coffees comes with a guarantee of satisfaction according to this policy. You're welcome!