COLOMBIA Abdias Lasso, El Porvenir, Washed, 150g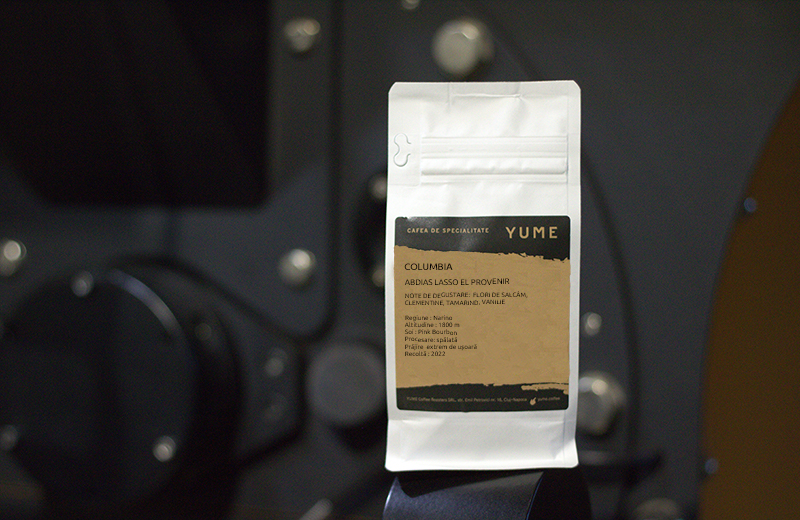 COLOMBIA Abdias Lasso, El Porvenir, Washed, 150g
Fresh roasted coffee
This product is no longer available.

Weight: 150g
Grind size: whole beans
Roast profile: filter
WE DON`T RECOMMEND ESPRESSO PREPARATION FOR THIS COFFEE. EXTREMELY LIGHT ROAST IS FOR BREW LOVERS.


Origin: Colombia
Farm/Producer: Abdias Lasso, El Provenir
Region: Narino
Altitude: 1800 m
Variety: Pink Bourbon
Processing: washed
Crop: 2022
Cupping notes: acacia flowers, clementines, tamarind, vanilla.

Abdias Lasso owns and operates El Porvenir, a ten-hectare farm where several varieties of coffee are grown: Castillo, Caturra, Pink BoubonBourbon and Colombia.
During harvest, ripe cherries are picked by hand in the early morning and delivered to the processing station in the afternoon, where they are sorted to remove overripe cherries. Afterwards, they are placed in plastic tanks overnight, and the next morning, the coffee is dehulled, dry-fermented throughout the day, washed and then moved to the parabolic dryers. The drying process usually takes between 8-12 days, depending on weather conditions.
The remaining coffee pulp is used to fertilize the farm's soil, which Abdias tells us is sandy loam and ideal for coffee production.
Abdias Lasso is also a member of FUDAM, an association of coffee producers that continues to seek innovation and best agricultural practices for land conservation and management.

100% Arabica specialty coffee grown in a specific geographical zone, carefully harvested, processed, selected and freshly roasted in small batches according to it's origin and processing characteristics.
Fast countrywide delivery (Romania), usually within 1-3 working days. The shipping fee is a flat rate of 10 lei*. We also offer free shipping * for all orders starting from 1kg of roasted coffee. Cool, right?
* above conditions apply only for orders within Romania.
We're doing our best so that you can enjoy the coffees on offer. This is why each of our coffees comes with a guarantee of satisfaction according to this policy. You're welcome!