COLOMBIA Manos Juntas Micromill, Natural/Anaerobic, 250g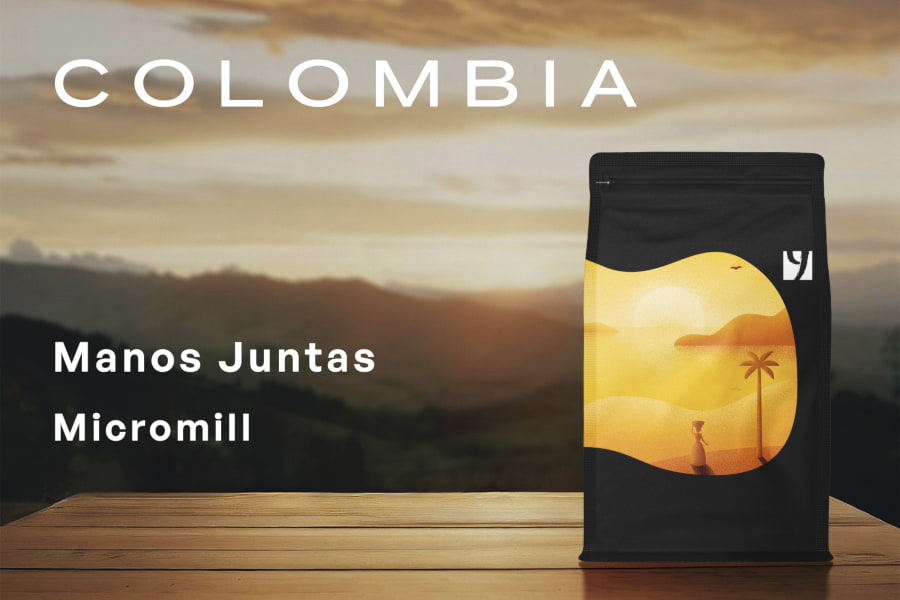 COLOMBIA Manos Juntas Micromill, Natural/Anaerobic, 250g
Fresh roasted coffee

Weight: 250g
Grind size: whole beans
Roast profile: espresso

Origin: Colombia
Farm/Producer: Manos Juntas Micromill
Region: Sotara, Cauca
Altitude: 1950-2100m
Variety: Castillo, Colombia, F6
Processing: Anaerobic Natural
Crop: 2022
Cupping notes:sour cherries, citrus, maple syrup

Manos Juntas is a micromill in Sotara area of Colombia's Cauca region, operated and managed by our exporting partners at Banexport. The cherries from eight local producers are delivered here, each farmer with 1-2 hectares on which he grows coffee. The cherries are placed in large hermetic tanks for a five-daylong anaerobic fermentation, during this period, nitrogen gas is introduced into the tanks in order to stimulate the yeast.Brix and pH are measured constantly through this process and are used to determine the stopping point for fermentation; the coffee is then subjected to 20°C temperatures in order to cease fermentation and remove the yeast and other microorganisms. The cherry is then "aged" in tanks for a period of five more days before they are taken to solar dryers for 30–45 days.
100% Arabica specialty coffee grown in a specific geographical zone, carefully harvested, processed, selected and freshly roasted in small batches according to it's origin and processing characteristics.
Fast countrywide delivery (Romania), usually within 1-3 working days. The shipping fee is a flat rate of 10 lei*. We also offer free shipping * for all orders starting from 1kg of roasted coffee. Cool, right?
* above conditions apply only for orders within Romania.
We're doing our best so that you can enjoy the coffees on offer. This is why each of our coffees comes with a guarantee of satisfaction according to this policy. You're welcome!