COSTA RICA Antonio Barrantes, Cafetalera Herbazu, Yellow Geisha, Honey, 250g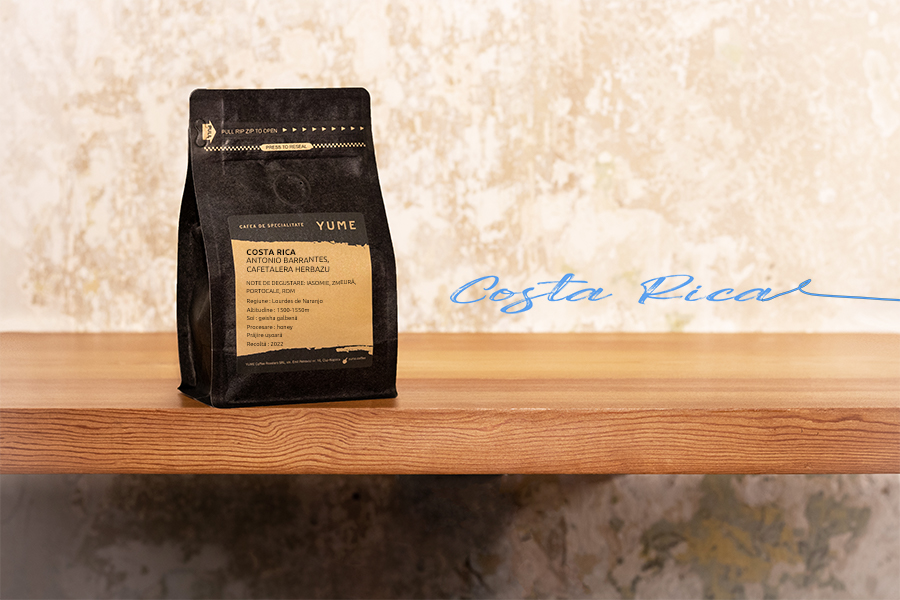 COSTA RICA Antonio Barrantes, Cafetalera Herbazu, Yellow Geisha, Honey, 250g
Fresh roasted coffee
This product is no longer available.

Weight: 250g
Grind size: whole beans
Roast profile: espresso

Origin: Costa Rica
Farm/Producer:Antonio Barrantes, Cafetalera Herbazu
Region: Lourdes de Naranjo
Altitude: 1500-1550 m
Variety: Yellow Geisha
Processing: honey
Crop: 2022
Cupping notes: jasmine, raspberry, orange, rum


At 1500 meters above sea level, on a sandy and volcanic terrain, is the processing station Cafetalera Herbazu, owned by Antonio Barrantes. It covers an area of 12 hectares of land in the Lourdes de Naranjo area, and its farmers do not use herbicides or insecticides.
Cafetalera Herbazu is the story of seven brothers and sisters who grow coffee and who in 2010 planted the SL28 variety, originating from Kenya, registered in Costa Rica and under the name "San Roque". The first production of these cherries was harvested in 2015 and won the first prize at the "Cup of Excellence" competition.

100% Arabica specialty coffee grown in a specific geographical zone, carefully harvested, processed, selected and freshly roasted in small batches according to it's origin and processing characteristics.
Fast countrywide delivery (Romania), usually within 1-3 working days. The shipping fee is a flat rate of 10 lei*. We also offer free shipping * for all orders starting from 1kg of roasted coffee. Cool, right?
* above conditions apply only for orders within Romania.
We're doing our best so that you can enjoy the coffees on offer. This is why each of our coffees comes with a guarantee of satisfaction according to this policy. You're welcome!