ECLECTIC ORIGINS BRAZIL, 500g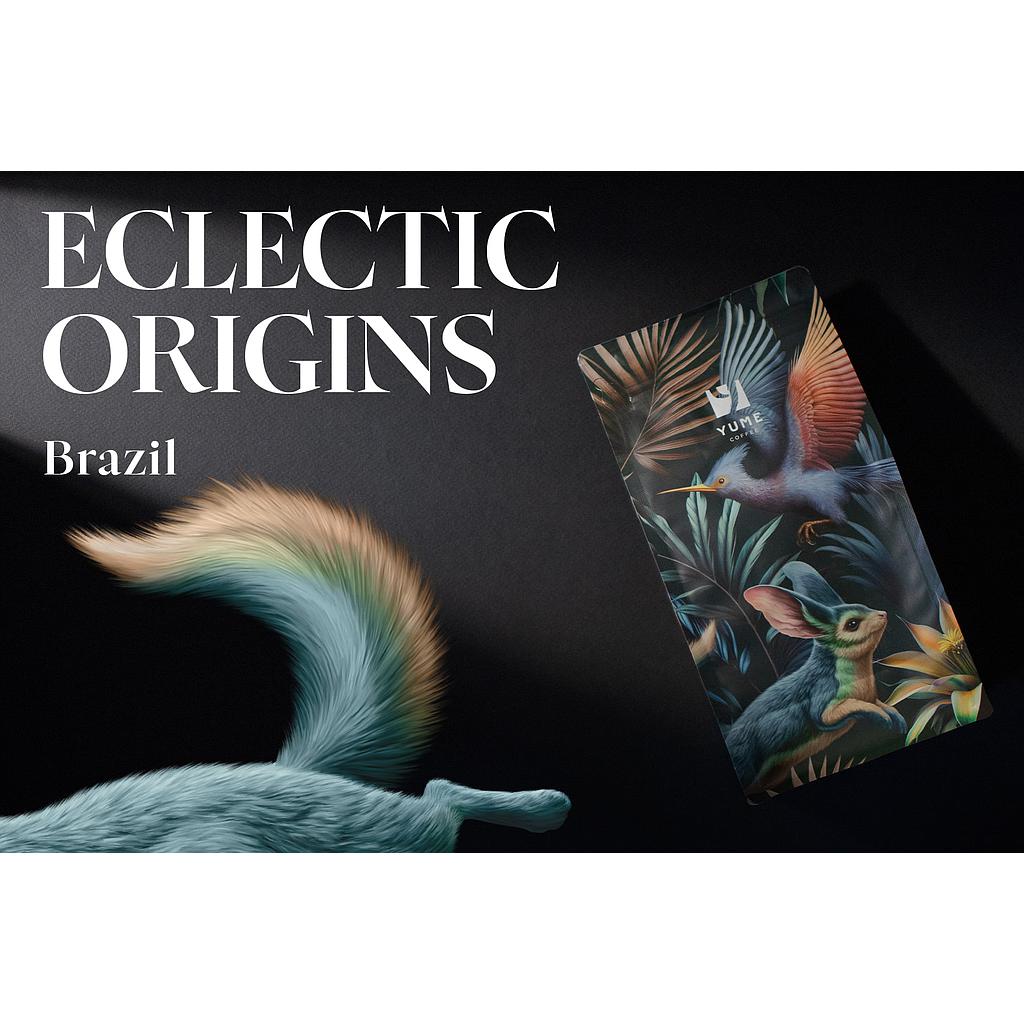 ECLECTIC ORIGINS BRAZIL, 500g
Fresh roasted coffee

Weight: 500g
Grind size: whole beans
Roast profile: espresso
Coffees from the Eclectic range are roasted for a higher solubility, suitable for coffee drinkers that enjoy lower acidity as well as fully automatic espresso machines.
If you find nature and wilderness irresistible, Brazil, with its amazing biodiversity, is definitely the final destination for you. This origin is able to surprise with small batches, harvested from the diamond plate (Chapada Diamantina), and simultaneously satisfy the giant appetite of coffee roasters. Eclectic Origins Brazil is a tribute to this country. The soft berries, grown at relatively low altitudes, and the processing method, give sweetness and creaminess to the liqueurs from the cup, accompanied by chocolate, hazelnuts and walnuts, with a very low acidity.
100% Arabica specialty coffee grown in a specific geographical zone, carefully harvested, processed, selected and freshly roasted in small batches according to it's origin and processing characteristics.
Fast countrywide delivery (Romania), usually within 1-3 working days. The shipping fee is a flat rate of 10 lei*. We also offer free shipping * for all orders starting from 1kg of roasted coffee. Cool, right?
* above conditions apply only for orders within Romania.
We're doing our best so that you can enjoy the coffees on offer. This is why each of our coffees comes with a guarantee of satisfaction according to this policy. You're welcome!