ETHIOPIA Bekele Legie, Natural, 250g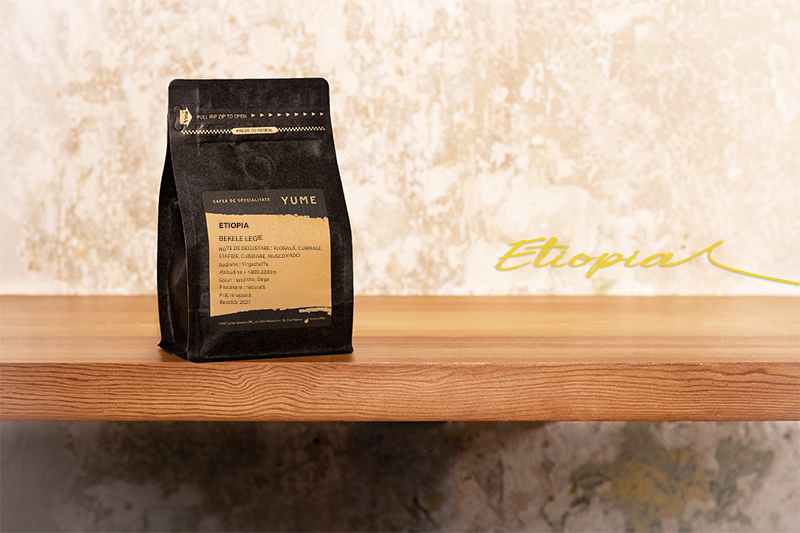 ETHIOPIA Bekele Legie, Natural, 250g
Fresh roasted coffee
This product is no longer available.

Weight: 250g
Grind size: whole beans
Roast profile: espresso
Origin: Ethiopia
Farm/Producer: Bekele Legie
Region: Yirgacheffe
Altitude: 1800-2000 m
Variety: Wolisho, Dega
Processing: Natural
Crop: 2021
Cupping notes: floral, dates, raisins, cloves, muscovado

This coffee comes from a single Ethiopian farmer, processed naturally and dried on raised beds. We are excited to have this new opportunity that allows us to import coffee from a single farmer, so we are able to enjoy his efforts in providing the best quality.

Bekele Legie is a medium-sized private producer and has a farm located in the woreda of Konga, an area known for producing some of the best lots in Yirgacheffe. Ethiopian individual farmers have been given more freedom in recent years to export their own coffee, but few farmers know where to start. They fail to reach importers or roasters on their own, so many continue to sell their coffee at processing stations where they earn a fixed price and lose their identity by mixing in larger batches.
We find in the cup intensely fruity , complemented by the sweetness of muscovado and the strong floral aftertaste contributes to the special complexity of this lot.
100% Arabica specialty coffee grown in a specific geographical zone, carefully harvested, processed, selected and freshly roasted in small batches according to it's origin and processing characteristics.
Fast countrywide delivery (Romania), usually within 1-3 working days. The shipping fee is a flat rate of 10 lei*. We also offer free shipping * for all orders starting from 1kg of roasted coffee. Cool, right?
* above conditions apply only for orders within Romania.
We're doing our best so that you can enjoy the coffees on offer. This is why each of our coffees comes with a guarantee of satisfaction according to this policy. You're welcome!