ETHIOPIA Chelbesa, Washed/Organic, extremely light roast, 250g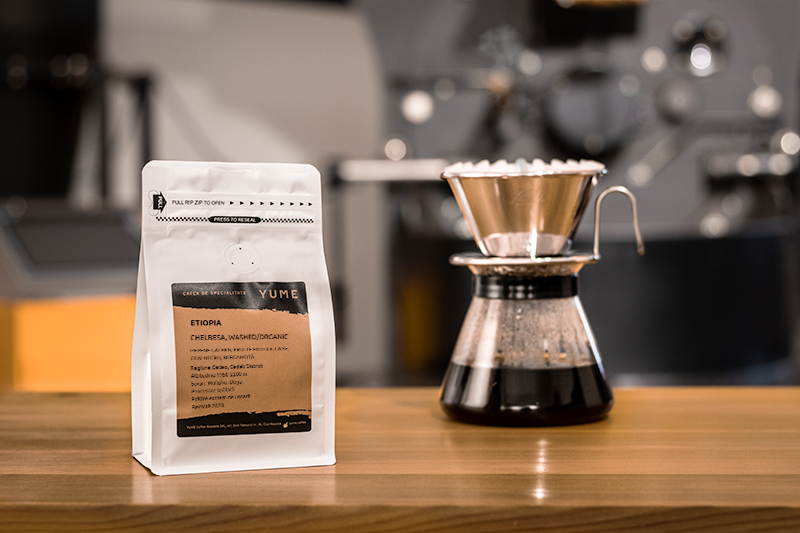 ETHIOPIA Chelbesa, Washed/Organic, extremely light roast, 250g
Fresh roasted coffee
This product is no longer available.

Weight: 250g
Grind size: whole beans
Roast profile: filter
WE DON`T RECOMMEND ESPRESSO PREPARATION FOR THIS COFFEE. EXTREMELY LIGHT ROAST IS FOR BREW LOVERS.

Origin: Ethiopia
Farm/Producer: Chelbesa
Region: Gedeo, Gedeb District
Altitude: 1950-2200 m
Variety: Wolisho, Dega
Processing: Washed/Organic
Crop: 2020
Cupping notes: melon, exotic fruits, apricots, black tea, bergamot.


Located in Gedeo zone of the Gedeb district, Worka Chelbesa is one of the finest coffee producing areas within the famous Gedeb Woreda.

Known for its dense layered semi forest vegetation structure encompassing false banana trees as well as shade grown coffee trees, Chelbesa is a great example of best coffee growing agro-ecology.

SNAP Specialty Coffee built their new wet mill in 2019 in a small hamlet called Danche within the Chelbesa Village with the hope of reaching out to purchasing exclusively red cherries from the nearby farmers in Chelbesa Village. Their ambition became a reality after completion of the project. The fermentation tanks of the wet mill were built by ceramic which will help bring clarity in the coffee that they process as well as help fasten the fermentation through keep heat inside the ceramic.

This lots it has been put together with the production of 476 smallholders farmers delivering their cherries to the mill, in the area the most common type of soil is redbrown a particularly fertile type rich in iron and with high acidity content.
Coffee presentation sheet [pdf]
100% Arabica specialty coffee grown in a specific geographical zone, carefully harvested, processed, selected and freshly roasted in small batches according to it's origin and processing characteristics.
Fast countrywide delivery (Romania), usually within 1-3 working days. The shipping fee is a flat rate of 10 lei*. We also offer free shipping * for all orders starting from 1kg of roasted coffee. Cool, right?
* above conditions apply only for orders within Romania.
We're doing our best so that you can enjoy the coffees on offer. This is why each of our coffees comes with a guarantee of satisfaction according to this policy. You're welcome!