ETIOPIA Moredo Washed/Organică, 125g, prăjire extrem de ușoară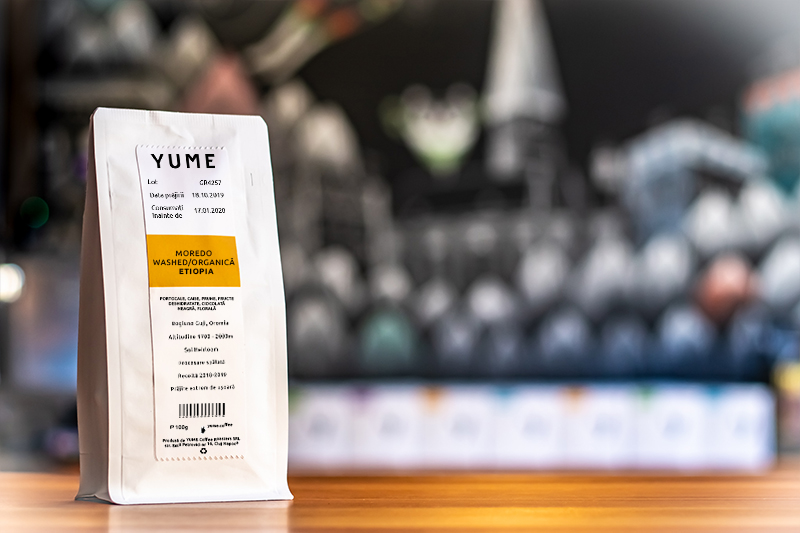 ETIOPIA Moredo Washed/Organică, 125g, prăjire extrem de ușoară
Fresh roasted coffee
This product is no longer available.

Weight: 125g
Grind size: whole beans
Roast profile: filter
Țară de origine: Etiopia
Producător: Moredo Small Holders
Regiune: Guji, Oromia
Altitudine: 1700 - 2000m
Soi: Heirloom
Metodă de procesare: spălată
Recoltă: Noiembrie 2018 - Februarie 2019
Note de degustare: portocale, caise, prune, fructe deshidratate, ciocolată neagră, florală

Această cafea are o origine unică, cultivată exclusiv în provincia Sidamo din Etiopia. Ferma este situată în jungla Dawa din zona Guji. Boabele cafelei sunt mici, dar au un gust intens de condimente, vin, ciocolată și arome florale. Cea mai distinctivă notă de degustare găsită în toată cafeaua Sidamo este lămâia și în general citricele.

Cooperativa Moredocofe cultivă, procesează și exportă cafea arabica organică de înaltă calitate, o parte dintre arbuști fiind crescuți în pădurea tropicală. Pentru a îmbunătăți calitatea cafelei, Moredocofe colaborează îndeaproape cu peste 300 de fermieri mici, care sunt organizați în grupuri de câte 10. Cultivatorii sunt susținuți prin servicii de extindere agricolă, servicii de prelucrare și servicii de marketing.


Profilul de prăjire pe care l-am ales pentru această cafea scoate în evidență note de citrice, note florale și o aciditate vie.
Coffee presentation sheet [pdf]
100% Arabica specialty coffee grown in a specific geographical zone, carefully harvested, processed, selected and freshly roasted in small batches according to it's origin and processing characteristics.
Fast countrywide delivery (Romania), usually within 1-3 working days. The shipping fee is a flat rate of 10 lei*. We also offer free shipping * for all orders starting from 1kg of roasted coffee. Cool, right?
* above conditions apply only for orders within Romania.
We're doing our best so that you can enjoy the coffees on offer. This is why each of our coffees comes with a guarantee of satisfaction according to this policy. You're welcome!