ETIOPIA Refisa Gr. 1, Nensebo, Washed, 250g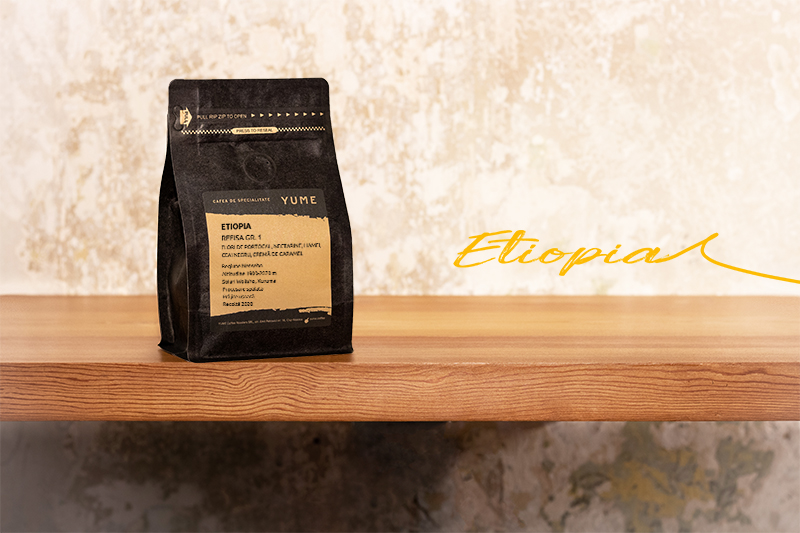 ETIOPIA Refisa Gr. 1, Nensebo, Washed, 250g
Fresh roasted coffee
This product is no longer available.

Weight: 250g
Grind size: whole beans
Roast profile: espresso
Țară de origine: Etiopia
Producător: Stația de procesare Refisa
Regiune: Nensebo
Altitudine: 1900-2070 m
Soiuri: Wolisho, Kuruma
Metodă de procesare: Spălată
Recoltă: 2020
Note de degustare: flori de portocal, nectarine, hamei, ceai negru, cremă de caramel

Stația de procesare Refisa se află în inima regiunii Nensebo, cu un total de 588 de fermieri care livrează stației cireșe coapte din Refisa, Roricho, Bulga și Riripa. Cafelele din lotul Nensebo Refisa sunt cultivate în Roricho, Bulga și Solena, la o altitudine de 2070 m. Fiecare fermier aduce cireșele proaspăt culese la stație, unde sunt curățate, spălate și ținute în bazine pentru a fi îndepărtate toate boabele necoapte. Acest proces durează aproximativ 5 ore, după care sunt puse la fermentat timp de 72 de ore și așezate pe paturi înălțate timp de 9-11 zile până când umiditatea finală ajunge la 10,5%.

Înaintea recoltei din acest an, cafelele din zona West Arsi au fost vândute ca Sidama, cafele sunt cu adevărat unice și meritau diferențiate. Situată în Oromia, la aproximativ 400 de km sud de Addis Abeba, Nensebo Woreda găzduiește o comunitate de fermieri mici care cultivă în total 5.000 de hectare de cafea. Dimensiunea medie a fermei în Nensebo este de două hectare, iar producătorii cultivă soiuri ancestrale (heirloom), care includ soiuri sălbatice provenite din pădurile vecine.

Suntem încântați să vă putem oferi această cafea curcubeu, cu variate note florale, fructate și un postgust lejer de cremă de caramel.
Coffee presentation sheet [pdf]
100% Arabica specialty coffee grown in a specific geographical zone, carefully harvested, processed, selected and freshly roasted in small batches according to it's origin and processing characteristics.
Fast countrywide delivery (Romania), usually within 1-3 working days. The shipping fee is a flat rate of 10 lei*. We also offer free shipping * for all orders starting from 1kg of roasted coffee. Cool, right?
* above conditions apply only for orders within Romania.
We're doing our best so that you can enjoy the coffees on offer. This is why each of our coffees comes with a guarantee of satisfaction according to this policy. You're welcome!