ETIOPIA Haru Suke Gr1, Natural, 250g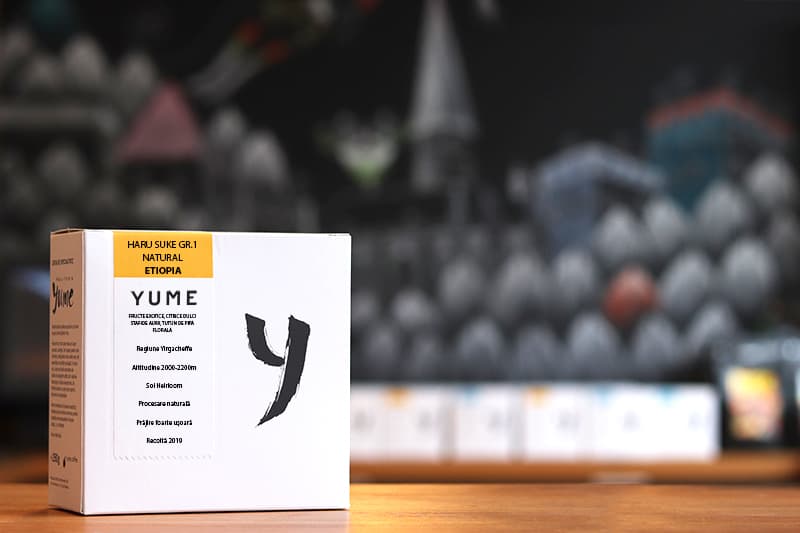 ETIOPIA Haru Suke Gr1, Natural, 250g
Fresh roasted coffee
This product is no longer available.

Weight: 250g
Grind size: whole beans
Roast profile: espresso
Țară de origine: Etiopia
Producător: Haru Suke
Regiune: Gedeo, Yirgacheffe
Altitudine: 2000 - 2200m
Soiuri: Heirloom
Metodă de procesare: Naturală Gr. 1
Note de degustare: Fructe exotice, citrice dulci, stafide aurii, florală, tutun de pipă

Această cafea este cultivată de fermieri situați în portul Haru Suke din districtul Gedeo, regiunea Yirgacheffe, iar majoritatea celor care colaborează cu stația de procesare au ferme mici, mai puțin de un hectar de pământ și cresc arbuștii de cafea în grădină, împreună cu alte culturi de subzistență, cum ar fi cartofii dulci, mango și avocado.

Venitul din cafea este important, dar are un impact minim pentru majoritatea fermierilor, datorită dimensiunilor mici ale fermelor. Ca atare, investițiile sunt minime, cea mai mare parte a cafelei cultivate în regiune este 100% organică, deși nu este certificată, deoarece fermierii pur și simplu nu au bani pentru a aplica îngrășăminte chimice, pesticide sau erbicide.

Cel puțin o dată pe zi, cireșele de cafea colectate sunt livrate la stația de procesare, unde sunt spălate, sortate și apoi distribuite într-un strat subțire pe paturi înălțate, pentru uscare. Ele sunt întoarse în mod regulat, timp de câteva săptămâni, sau până când ajung la o umiditate de 12%.

Profilul aromatic al acestei cafele este unul foarte complex, oscilând între fructe exotice proaspete, fructe uscate și note calde de tutun aromat.

Coffee presentation sheet [pdf]
100% Arabica specialty coffee grown in a specific geographical zone, carefully harvested, processed, selected and freshly roasted in small batches according to it's origin and processing characteristics.
Fast countrywide delivery (Romania), usually within 1-3 working days. The shipping fee is a flat rate of 10 lei*. We also offer free shipping * for all orders starting from 1kg of roasted coffee. Cool, right?
* above conditions apply only for orders within Romania.
We're doing our best so that you can enjoy the coffees on offer. This is why each of our coffees comes with a guarantee of satisfaction according to this policy. You're welcome!